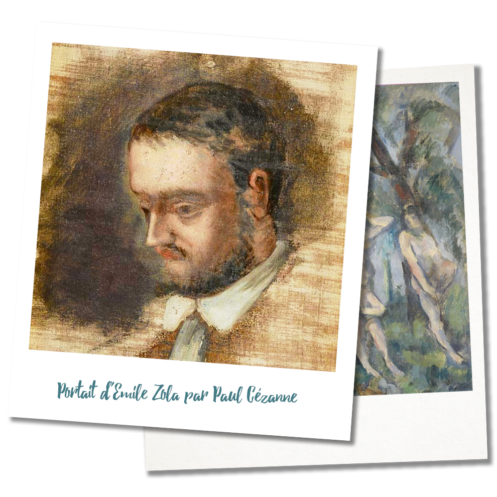 Aix-en-Provence concentrates what Provence has of more precious. Earth of the elegances and the arts, its heritage allies the best of the tradition and the modernity. Rich in a secular multi-history, it livens up through a multitude of cultural events, in the secular buildings of the city.

In the steps of the biggest artists
Considered all over the world, the Granet museum exposes collections of the French school of painting of the XVIIth in the XXIth century, among which the leader of Cézanne's work, the genius of the impressionism, the son of Aix. Close, the former Hotel of Caumont, remarkable classic building, is dedicated to the Fine arts, whereas the "Pavillon de Vendôme" and its magnificent formal gardens present exhibitions of modern and contemporary art. In the entrance of the city, the Vasarely foundation, which pays tribute to the inventor of the optical art, is worth seeing for the originality of its architecture. This audacious marriage between classic art and contemporary architecture is also the mark of this " cultural from Aix district " where live the "Big Theater of Provence".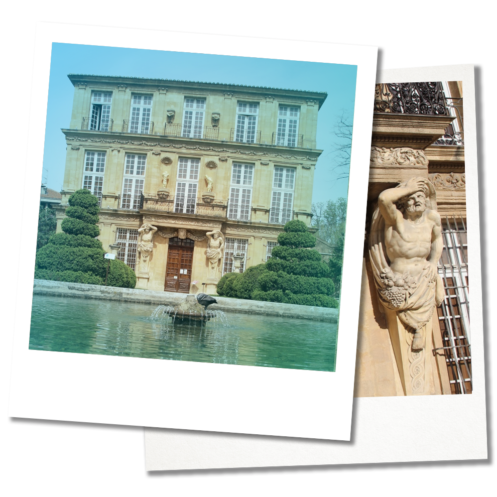 Land of culture
But all these prestigious places would be nothing without the events which drive them all year long. Cultural in essence, Aix-en-Provence indeed welcomes numerous festivals which make it shine well beyond Provence and even beyond France. Discipline concerned primarily, the classical music, with the International Festival of Opera (the most prestigious of the world after that of Bayreuth), piano Nights, the Festival of Easter, managed by the famous violinist Renaud Capuçon, without forgetting the international Festival of piano of "La Roque d'Anthéron, the plethoric programming of which makes vibrate every summer all the Country of Aix.
So many demonstrations, the excellence of which is the trademark. Synonym for exclusivity and for creativity, she is also the one of Atelier Sainte-Victoire.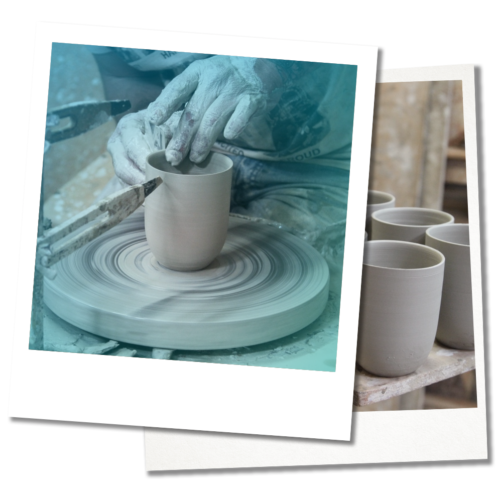 French excellence
Atelier Sainte-Victoire gave for mission to maintain this cultural heritage, by valuing to know how to it make traditional creative craftsmen (ceramist, glass-blower, wood turner) by creating a range of products made by craftsmen according to the traditional methods.
This contemporary creative approach participates in the brilliance of Provence worldwide, and joins in a global approach of valuation of the "made in France".
Scented candles and home fragrance
Artisanal scented candle, handmade in Provence with pure vegetable wax fom soy (guaranteed free of GMO's and pesticides) in a real porcelain from Limoges. Fragrance from Grasse. Packed in a luxury gift box.
Woody, ambered and floral fragrance inspired by the timeless atmosphere of Paul Cezanne's workshop in Aix en Provence